Spring is finally here, which means it's time to start designing your flowerbeds! To ensure that your landscape maintains a well-balanced, beautiful appearance all year round, it's important to do research and planning before heading to your local garden center. Here are three tips to help you design a harmonious flowerbed like a pro.
1. Incorporate Several Types of Plants
The most stunning floral designs include multiple plant varieties such as flowering perennials and annuals, ornamental grasses, shrubs, and ground covers. A garden that's filled with only one or two flower types can lack texture and visual interest. To increase contrast while still maintaining order, we recommend incorporating 4-6 plant varieties into your design.
While determining which plants to choose, only select ones that are known to thrive in your climate. For Delaware residents, the U.S. Department of Agriculture Plant Hardiness Map indicates our area of the Mid-Atlantic region as Zone 7. Before purchasing any plants, we suggest that you look up their hardiness zone(s) using The Farmer's Almanac. A few common Zone 7 plants include Hosta, Zinnia, Furnleaf Lavendar, Black-Eyed Susan, Lilyturf, and Daylily.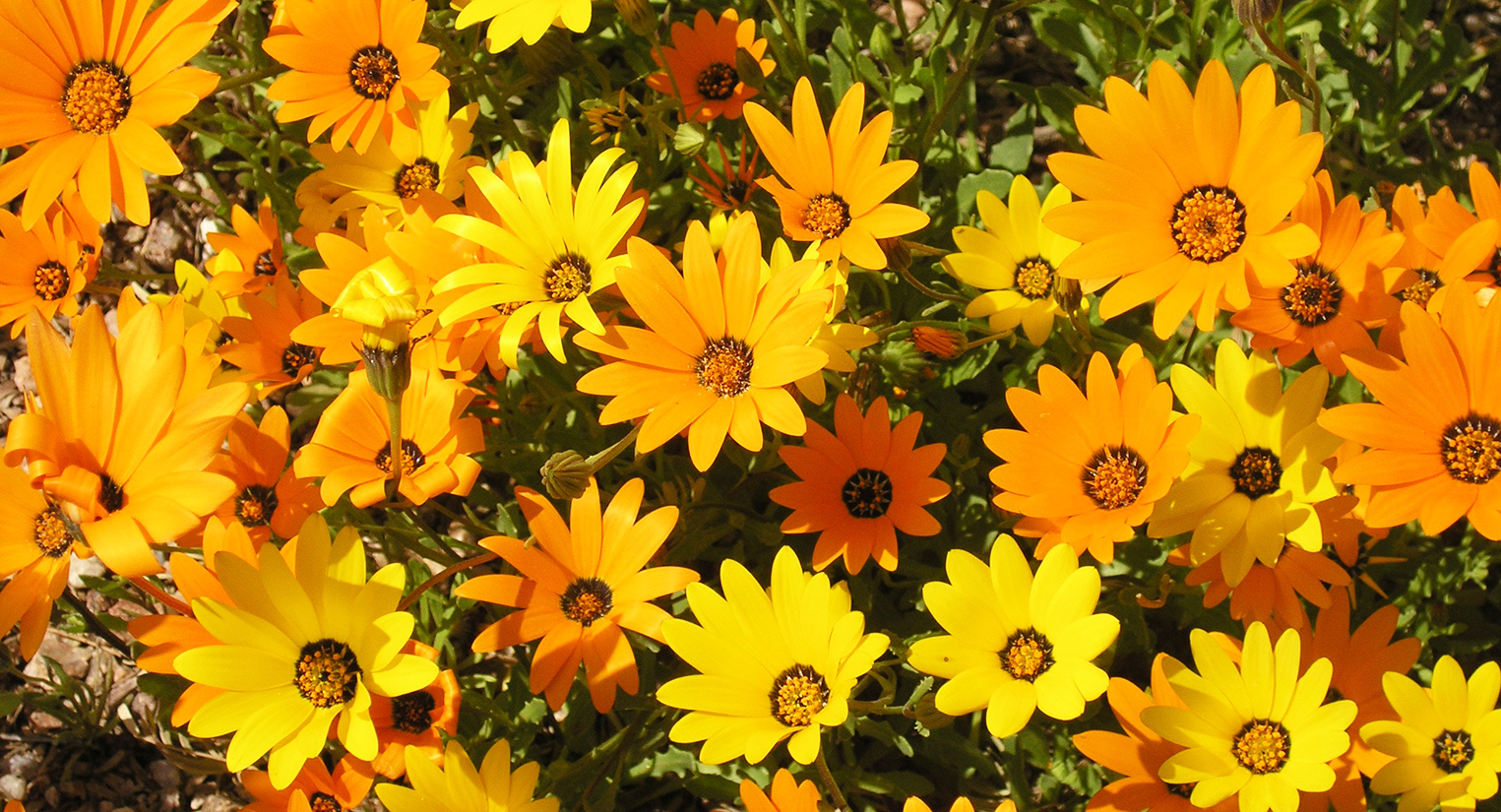 2. Choose Complementary Colors
Color is a critical factor to consider while designing your flowerbed. In order to make sure that your flowerbed looks cohesive rather than chaotic, it's best to create a carefully thought-out color scheme.
If you prefer a monochromatic look, we suggest selecting flowers that bloom in different shades of the same hue like soft pink and magenta. However, if you prefer your garden to include many colors, be sure to select colors that suit each other by utilizing basic color wheel principles. A tried and true method is to choose colors that are either directly next to each other (analogous) or directly across from each other (complementary) on the color wheel. For example, yellow and orange flowers work well together because they are considered analogous.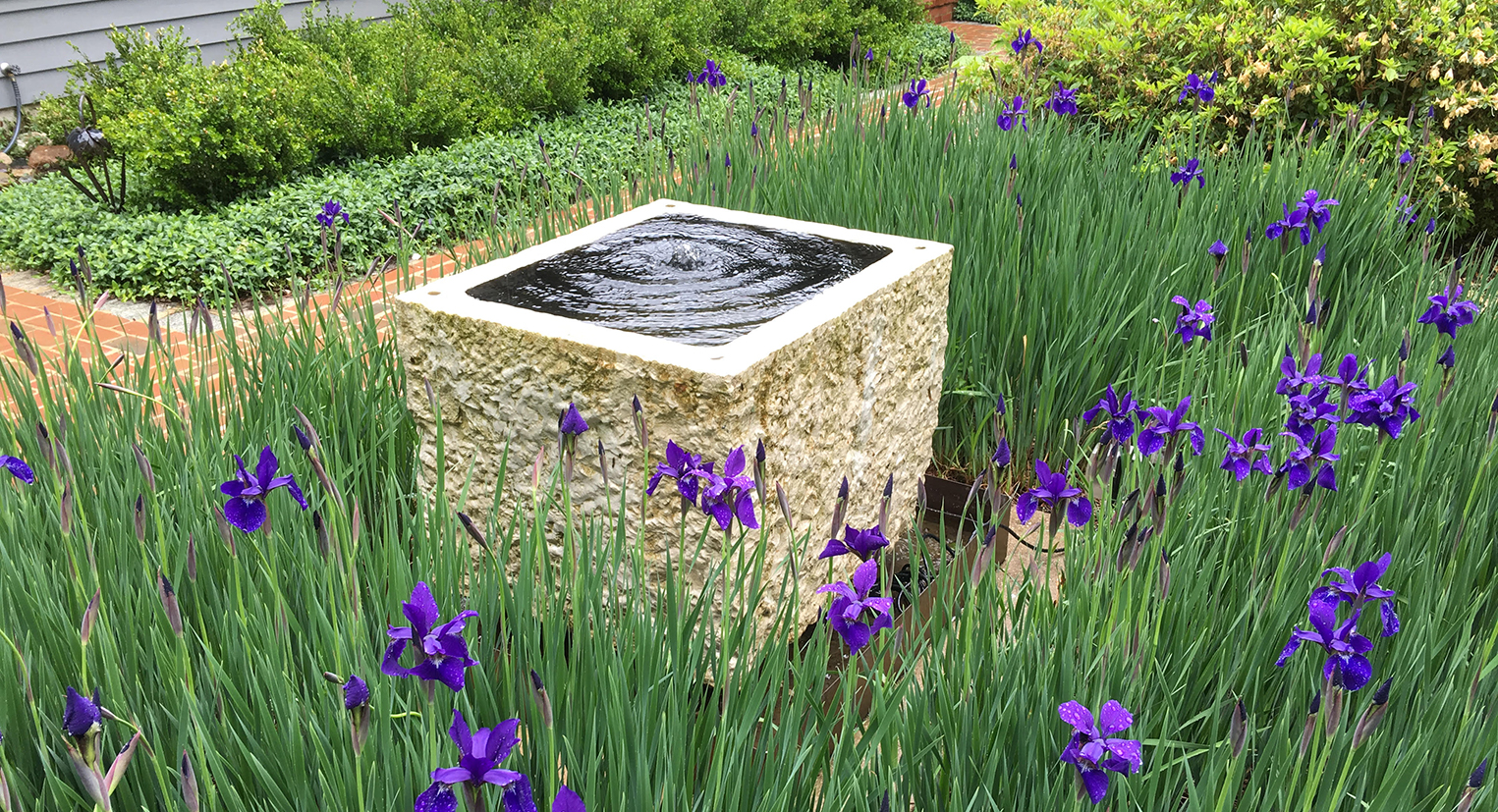 3. Balance Your Blooms
Balance is the key to creating harmony within your design. In order to achieve a balanced look, you must be intentional about the way that you arrange your flowerbed. Always consider the height of each fully-matured plant. As a general rule of thumb, shorter blooms should be placed in the front, mid-sized filler plants in the middle, and taller shrubs in the back. To avoid overcrowding your garden, consider how wide the plants will grow, and then position them at equal distances apart.
If you would like your flowerbed to be symmetrical, arrange your plants so that the sides mirror each other. A simple way to achieve this look is to plant around a focal point, such as a water feature or gazing ball. If possible, we also suggest arranging your plants in lines or clusters by type, as this maintains order and is very pleasing to the eye.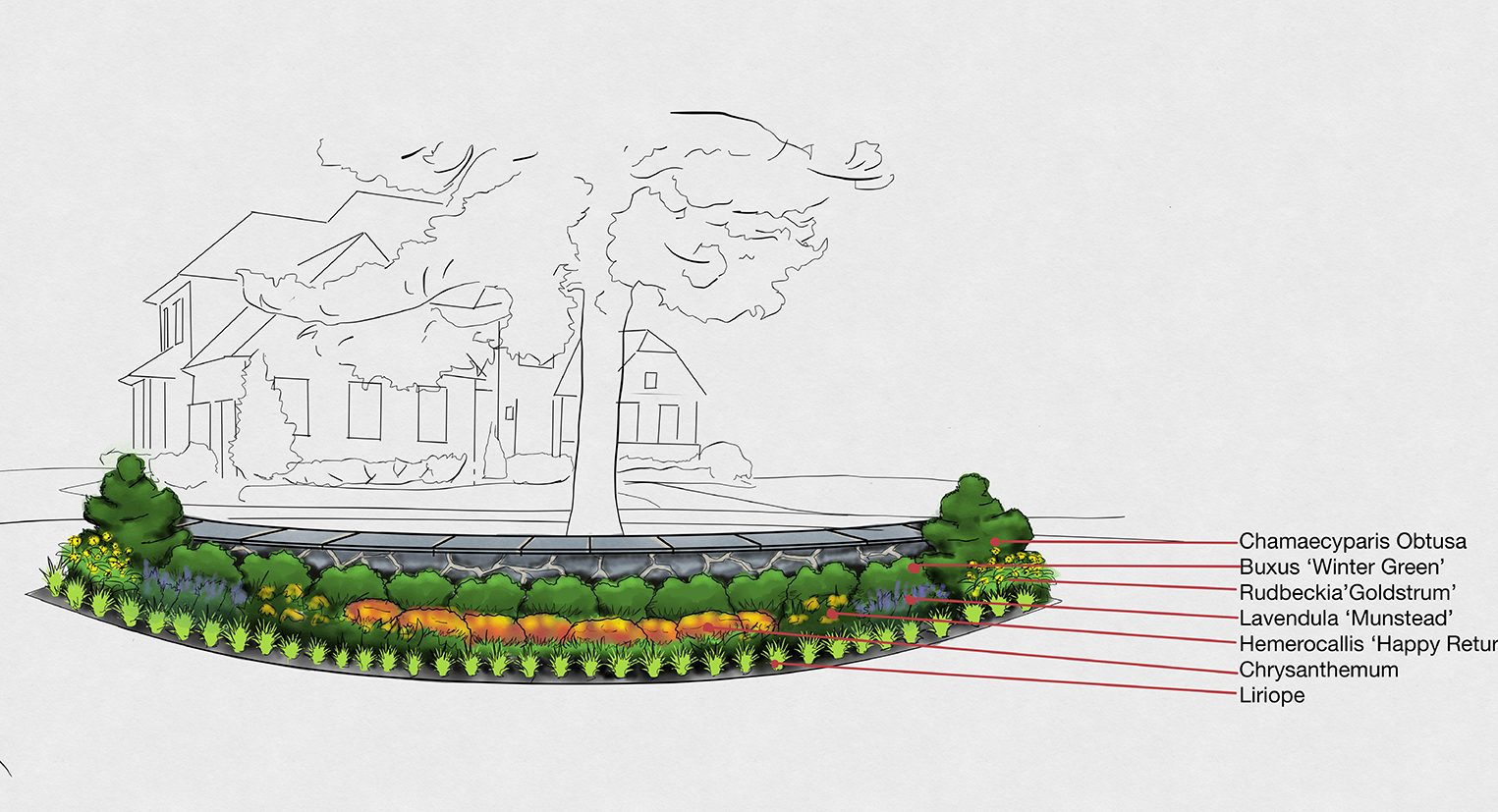 When it comes to designing a harmonious flowerbed, the process is much more involved than simply choosing your favorite flowers and planting them. It takes prior planning and significant research to create the perfect balance.
We hope that these three steps help you through the process; however, if you find that you need assistance, our team would be happy to help design a well-balanced flowerbed like the one in the rendering above! Contact us today at sales@alcde.com to schedule a consultation.