When choosing a plant for your flower bed or landscape, you may consider a few factors: How easily does the plant grow? Does it need significant maintenance? Will it come back next season? Native plants are always a great addition because they tick all of the boxes! Being indigenous to our region, native plants are well suited to our local climate conditions and have adapted over time to thrive. As a result, they require little in the form of maintenance and will grow quite easily in our climate and soil.
All of the plants included below are also perennials, so they will reappear year after year, even if some species become dormant in the winter months. Read along to learn what makes these native species a must-have for your Delaware landscape.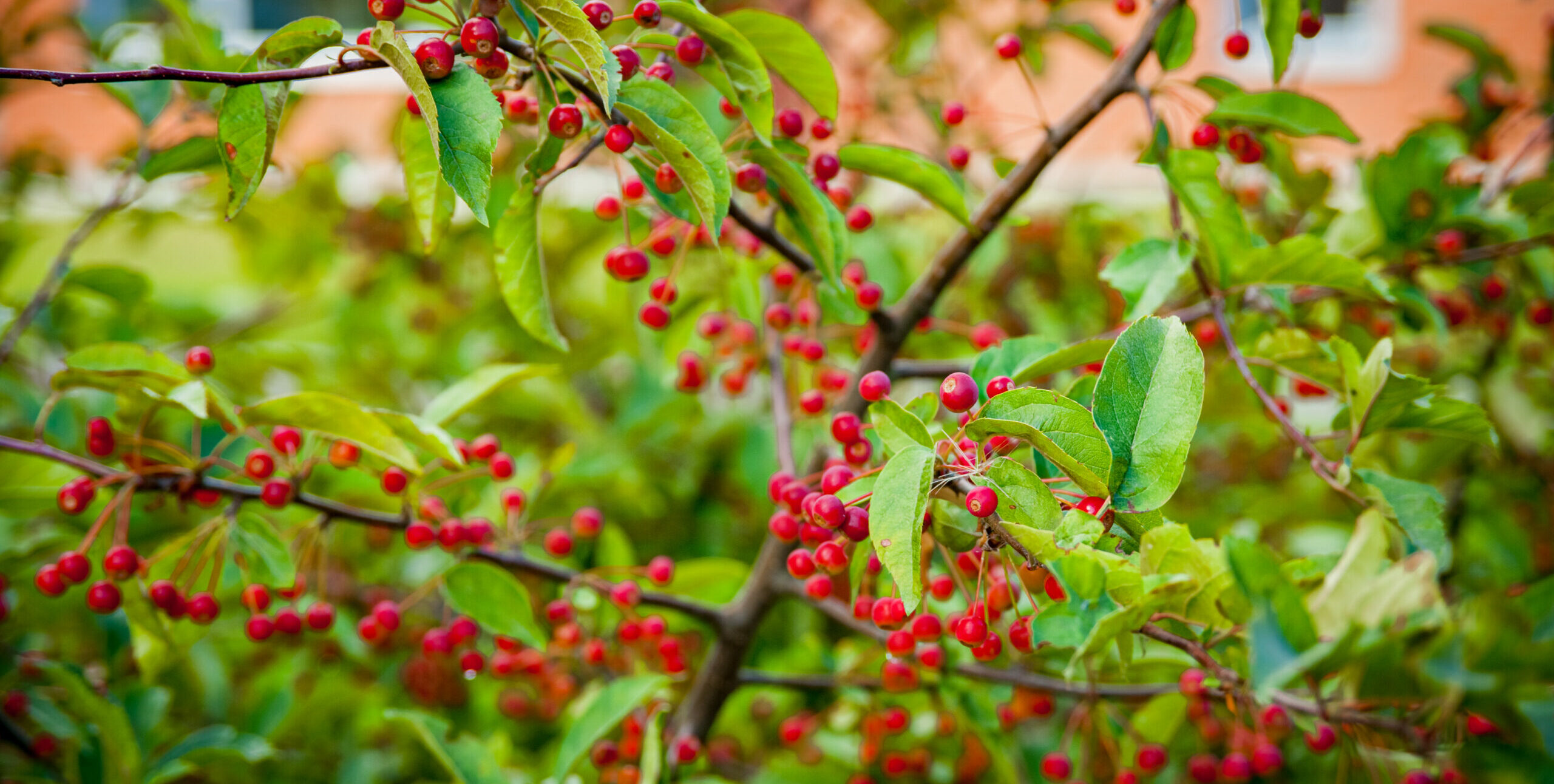 Chokeberry
If you are looking for a shrub that can perform all year round, look no further than the chokeberry! This shrub's buds burst into delicate blooms in the spring and give way to brightly colored berries in the summer months. The light green leaves turn a brilliant red in the fall, making this shrub a real showstopper. In the winter, the red berries remain and add a pop of color to your landscape while also feeding the local birds. For more winter landscaping inspiration, check out our Winter Landscape Tips!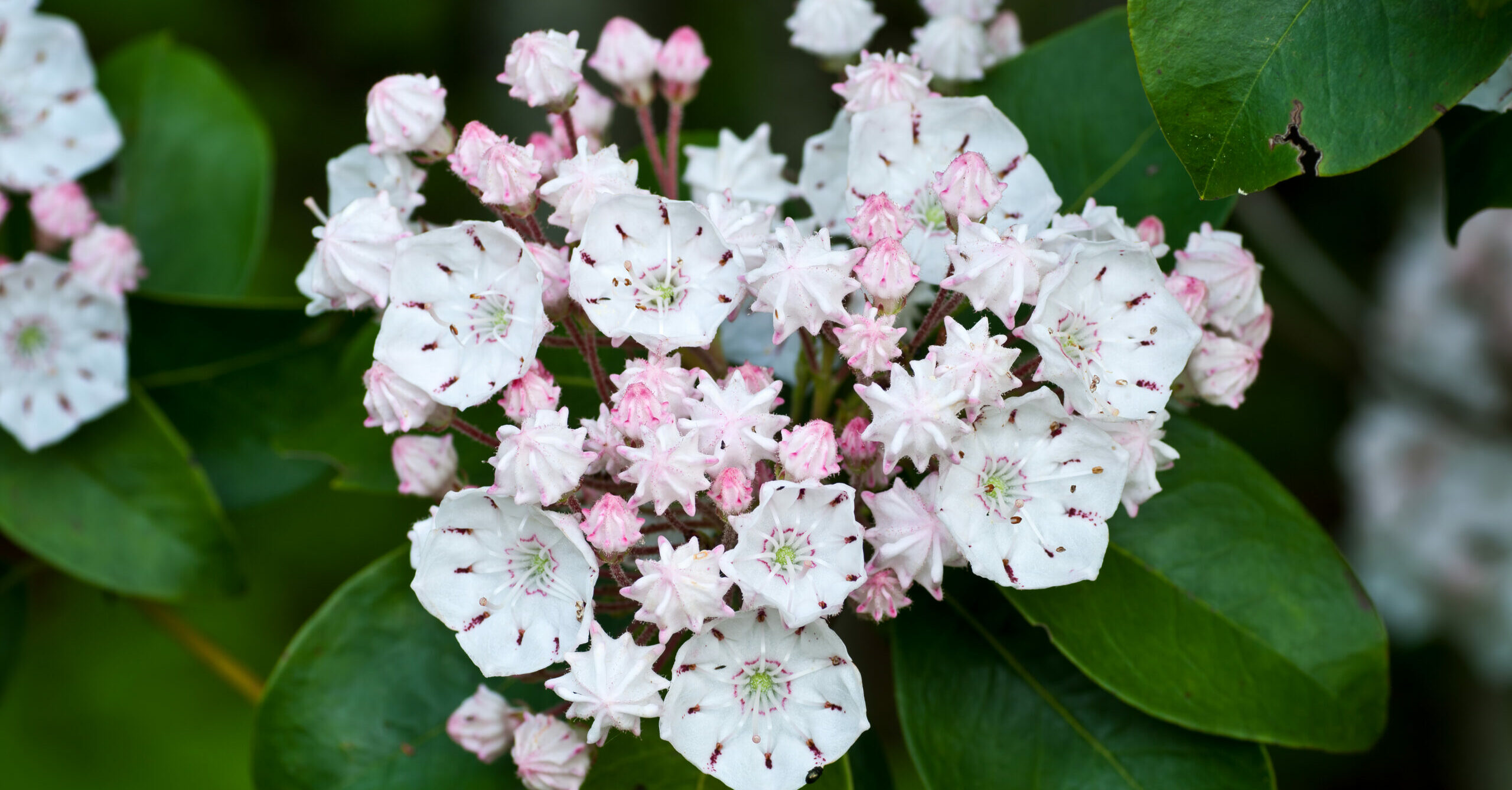 Mountain Laurel
If you have struggled to nurture spring blooms due to a shaded landscape, the Mountain Laurel may be the bright spring blooms you've been missing out on. This shade-loving plant produces bunches of tiny white and pink blooms in May and June. The dark green waxy leaves are evergreen, so even when not blooming, this shrub provides color and texture to your garden all year round.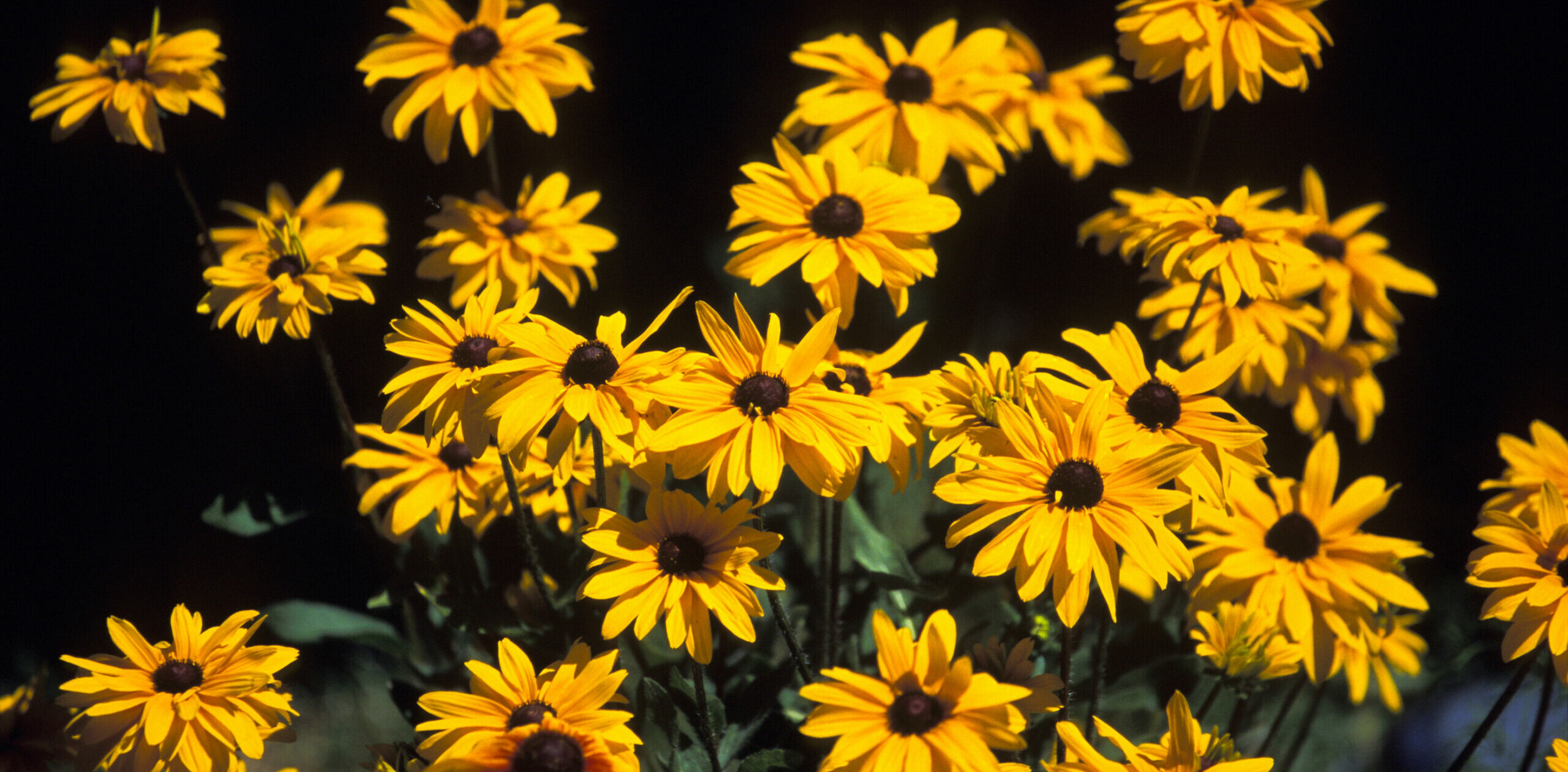 Black-Eyed Susan
In the summer months, the Black-eyed Susan is a cheery and reliable addition to your garden. The black and yellow blooms are abundant, and trimming the flowers for a bouquet only makes way for more to grow in their place! Black-eyed Susans are also excellent plants for pollinators, as one flower head holds 200-250 shallow nectar cups. In addition, these flowers will attract honeybees, moths, and butterflies all summer long. Although these pollinator species are vital to growing many of the foods we love, their numbers have dwindled in recent years. Planting bee and butterfly-friendly plants in your garden is not only visually pleasing, but it also helps the entire ecosystem in Delaware and beyond!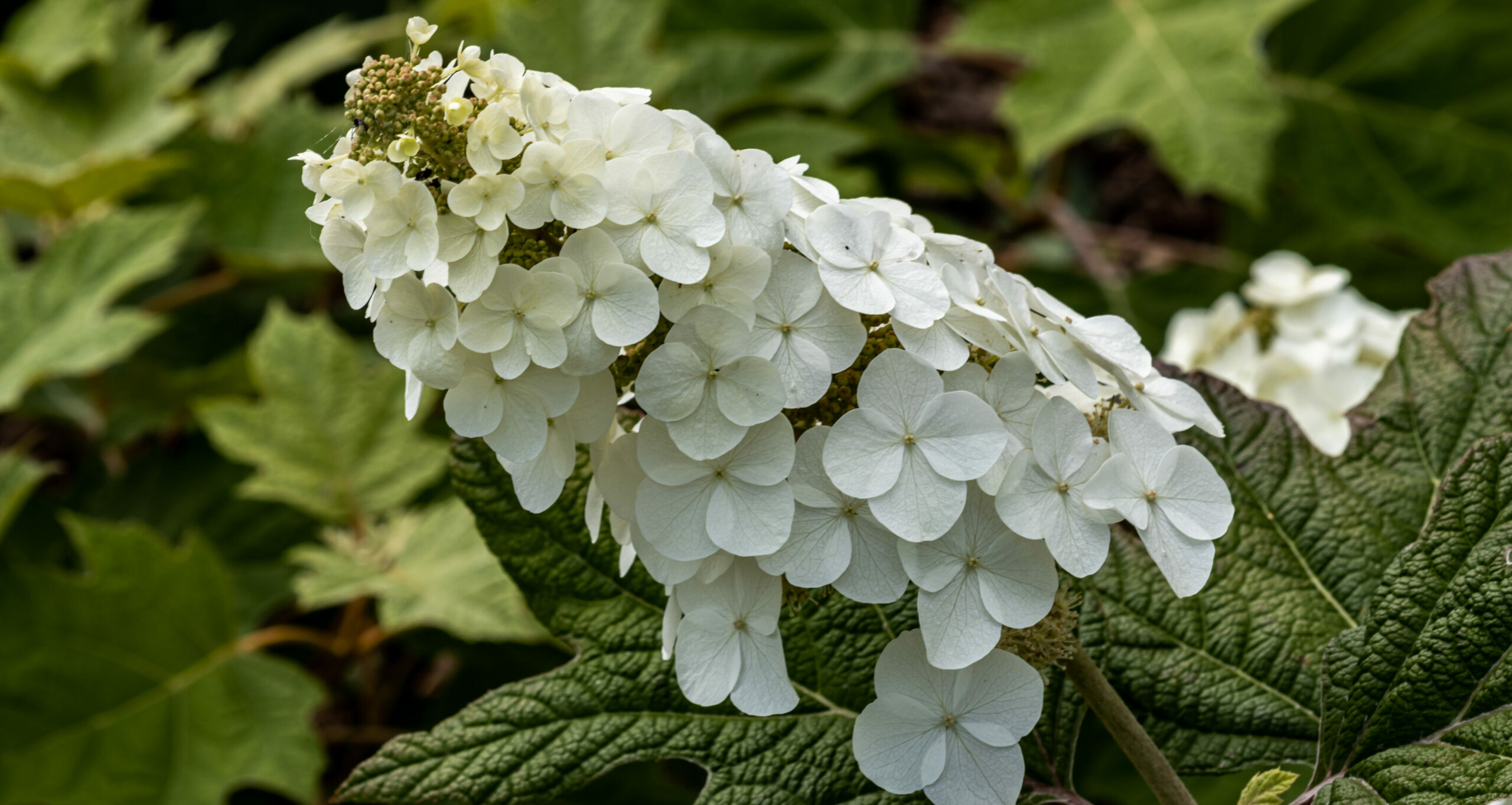 Oakleaf Hydrangea
The Oakleaf Hydrangea creates full cone-shaped blooms of delicate white flowers starting in April and lasting until August. Growing up to eight feet, this perennial is an impressive addition to any landscape, adding a lush fullness in the spring, summer, and fall. The Oakleaf Hydrangea is adaptable and can easily grow in full sun to partial shade.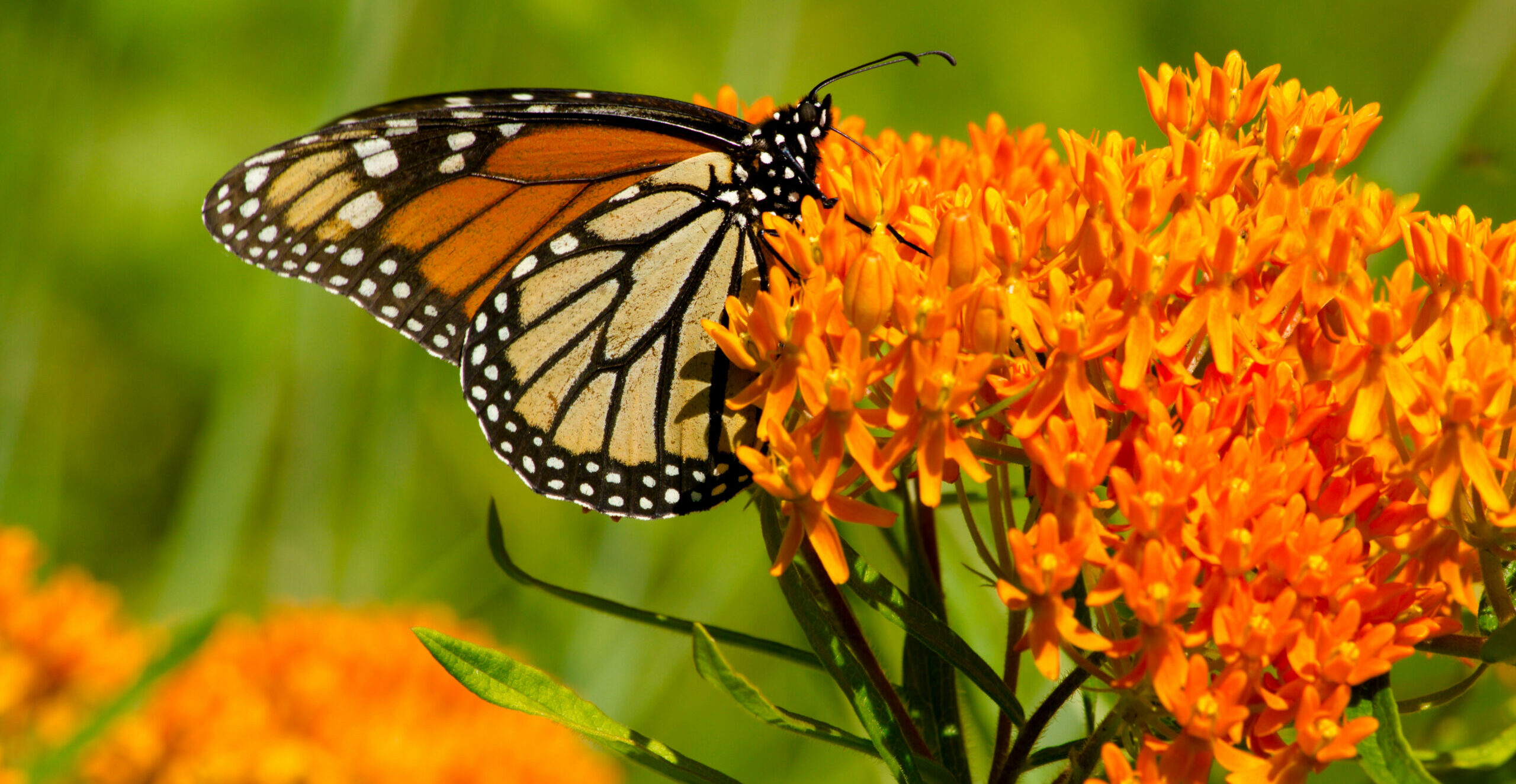 Butterfly Milkweed
Another pollinator favorite, the Butterfly Milkweed's bright orange to yellow bursting blooms will become your new favorite flora! The milkweed plant will fit in perfectly with some other bright plants highlighted in our Color Inspiration blog. This plant prefers partial to full sun, and in the late spring and summer, its stunning flowers will attract butterflies from all around. The Butterfly Milkweed can grow up to three feet tall and goes dormant during the winter months.
Whether you know exactly which plants you want to add outside or have no idea where to start, we would be more than happy to help you enhance your outdoor space with native plants. Contact us with your landscape needs for inspiration, professional landscaping, or a mix of both!