Join Our Team!
We are looking for landscaping professionals to join our team this season! With high-quality workmanship at the core of everything we do, we employ individuals whose drive and dedication matches our own. We offer competitive hourly wages, overtime pay (time and a half), an end of season bonus, on-site training, and an enjoyable work environment.
Our ideal candidate would have the following qualifications:
Landscape and hardscape knowledge
Prior lawn care experience
Team-oriented attitude
Commitment to quality
Ability to work in various weather conditions
Attention to detail
Professional demeanor and appearance
Ability to push and lift 50+ pounds
Reliable transportation
Ability to speak Spanish (optional)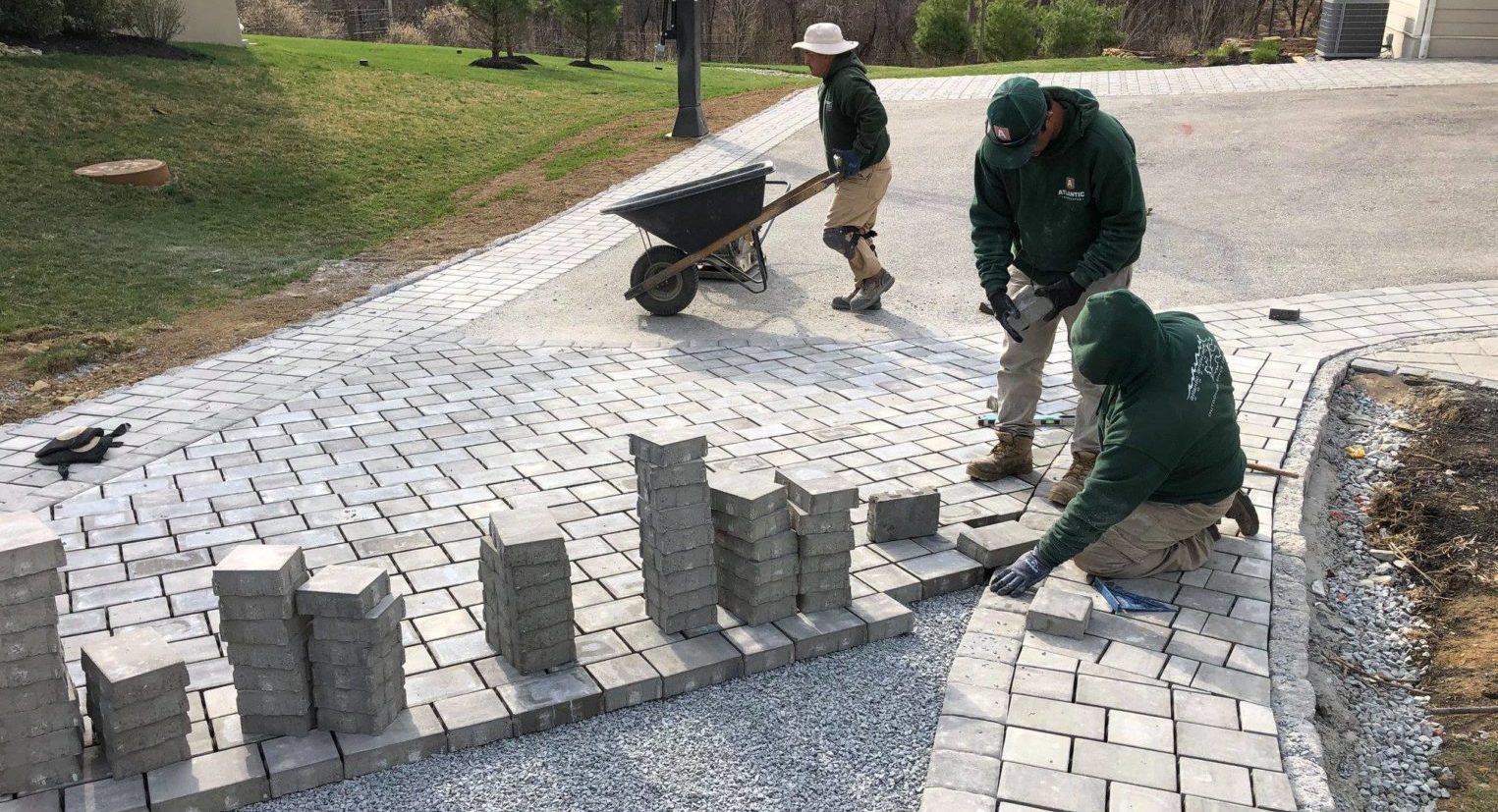 About Our Team
As an employee of Atlantic Landscapes, you would be part of a team that is committed to excellence. Our mission is to provide every customer with unparalleled service and results that consistently exceed expectations. We aim to build trusting relationships with our clients and provide them with peace of mind knowing that their landscape is in good hands.
All of our landscapers treat every property like it's their own—with the utmost care, precision, and attentiveness. We want landscapers who are passionate about their craft because we take pride in every project. Whether removing fallen leaves or installing a stone patio, our dedication, passion, and attention to detail are what set us apart.
With a team of diverse and knowledgeable experts, we are able to offer a full range of commercial and residential landscaping services. If hired, your responsibilities would include:
Hardscape design and installation (patios, walkways, walls, fire features)
Sod installation
Fence installation
Shrub removal
Seasonal planting
Water feature recovery and renovation
Irrigation installation, repair, and maintenance
Lawn maintenance (mowing, pruning, mulching, seasonal cleanup)
Grading and drainage
Stormwater management
Currently, we are hiring landscapers and maintenance professionals for full-time, seasonal work (March-December). There are also opportunities for snow removal in the off season (January-February). If you are interested in applying for a position, email us at kfennemore@alcde.com!