This hardscape redesign was quite the project! As the family was remodeling their home's interior, they also wanted to update the outside. Per their request, our team installed a new landscape with grading and sod to refresh their outdoor space's overall look. Then, to maximize their time spent outdoors, we also built a patio, fireplace, and outdoor pizza oven—creating the perfect space to entertain guests.
We partnered with a local mason who helped us build and install the outdoor oven, fireplace, and patio pictured below. With our combined effort, we've provided a hardscape that will benefit our clients' friends and family for years to come!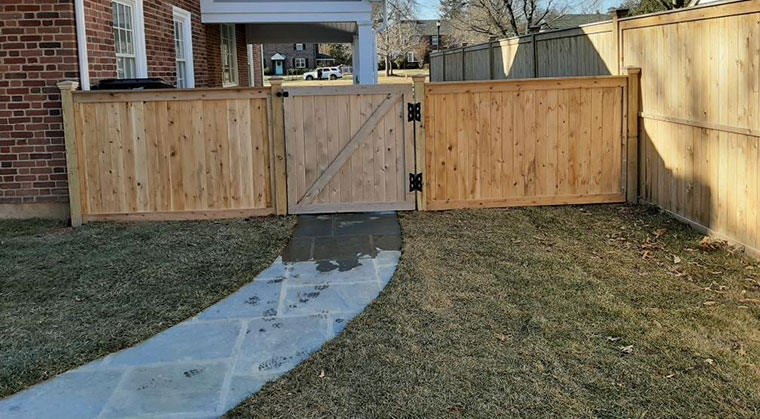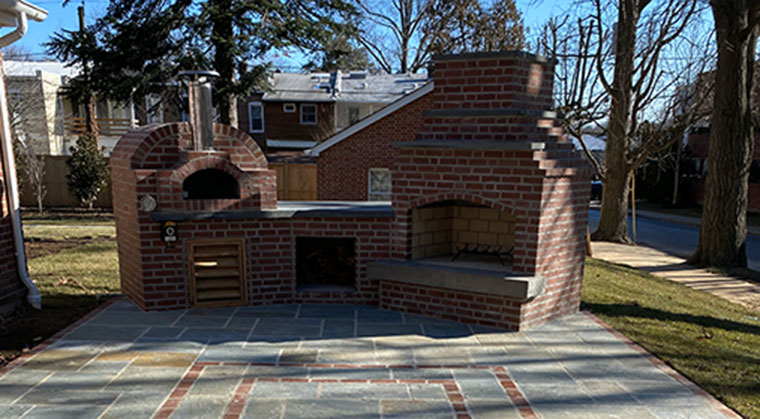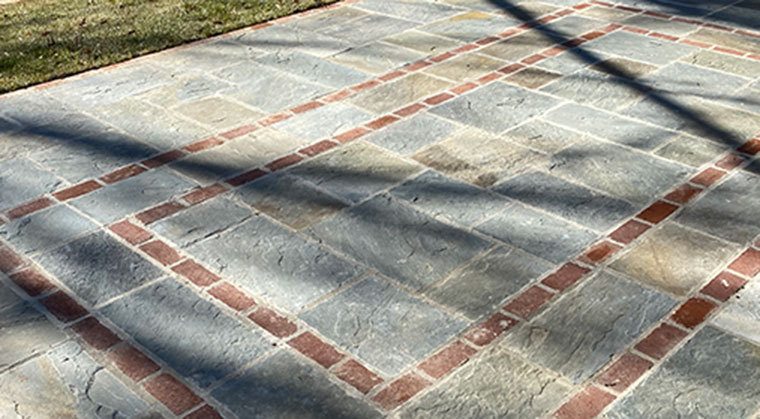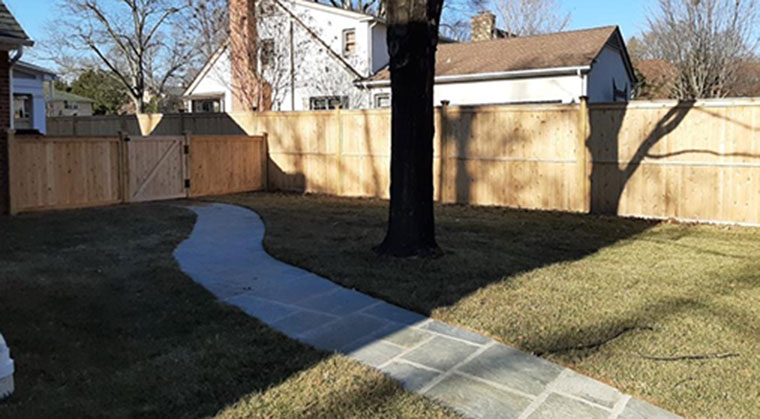 In order to bring the client's vision to life, each material's color and texture were carefully hand-selected. Using natural cleft fieldstone and reclaimed brick for the pizza oven, the backyard now sports a unique style that complements the home. Last but not least, our team installed natural cedar fencing for added privacy.
Nowadays, fencing is both practical and stylish. It's a great option if you're looking to increase privacy or enhance your home's curb appeal. If desired, we can add to your existing fencing or build you a new fence using wood, aluminum, or post and rail fencing.
At Atlantic Landscapes, we want to help you design and build the outdoor space of your dreams. From patios to pizza ovens—we can help you complete every project on your list. Contact us if you have questions about building an outdoor getaway of your own!