Summer brings sunny days and warm weather—which are two essential components to bringing your landscape life with color. Here at Atlantic Landscapes, our experienced team can help with all of your landscaping needs, including choosing the right blooms for your outdoor space. Read on for tips on how to add lasting color to your lawn this summer!
Get Creative with Color 
From golden marigolds to red, purple, and pink geraniums, there are so many fun flowers to choose from to add color to your outdoor space this summer! You can pick plant colors that complement each other or go a different route and choose hues that live in the same color family for a monochromatic look. Color wheels are a great tool to help you see which colors pair well together and which ones are in the same shade range.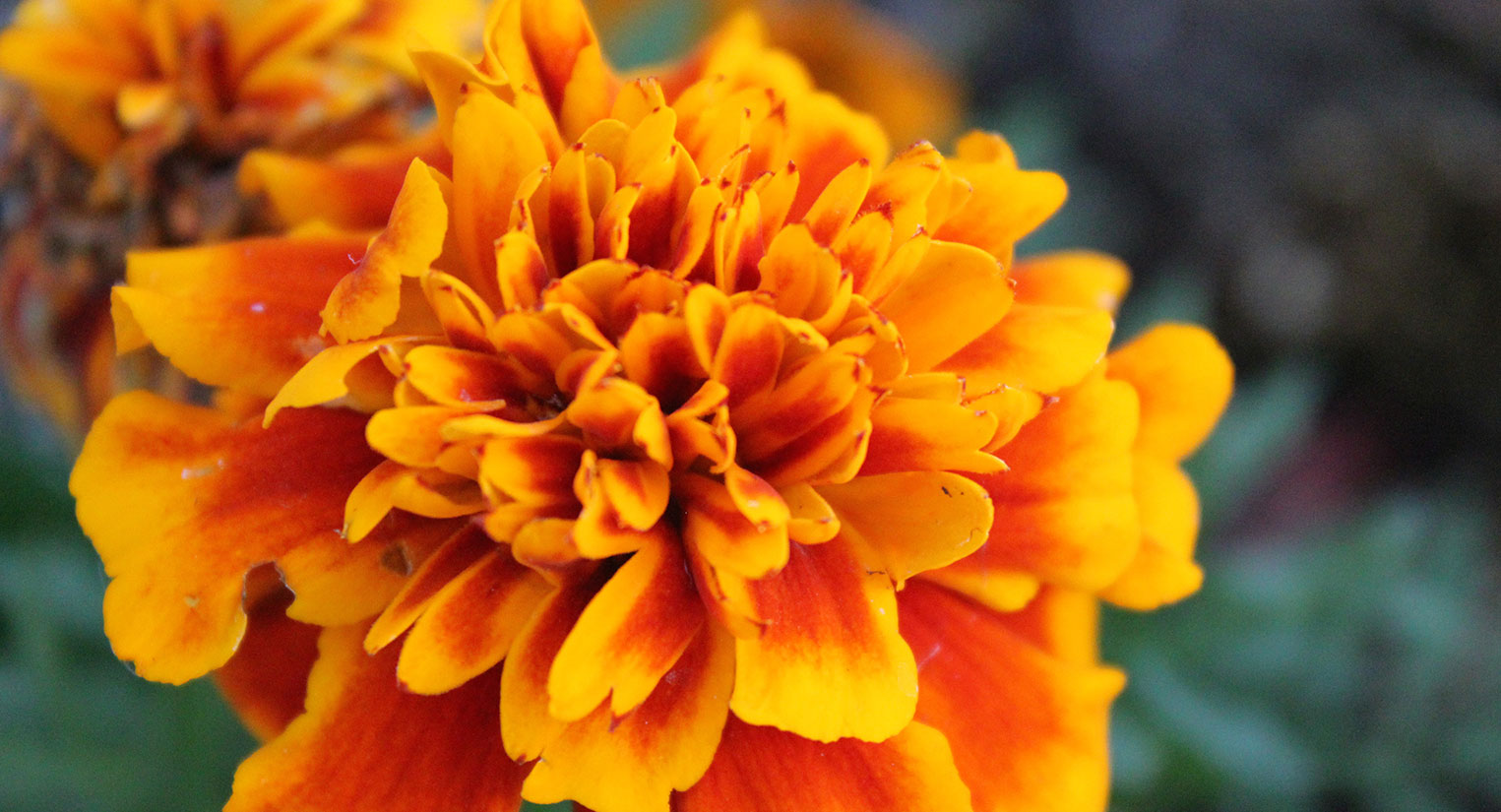 Select a Variety of Colorful Plants
Begonias are an excellent plant choice due to the wide variety of colors they come in and their long blooming season—they often last from early summer until the first frost! The two most popular types of begonias are wax and tuberous, which thrive when planted in the shade and in hanging baskets.
Several other colorful plants bloom this time of year too! Impatiens, commonly known as touch-me-nots, are bright, cheerful annuals that can add pops of color to any flower bed. Non-flowering foliage, like ferns and pachysandra, is a great way to add in lush green colors while providing groundcover and preventing weeds.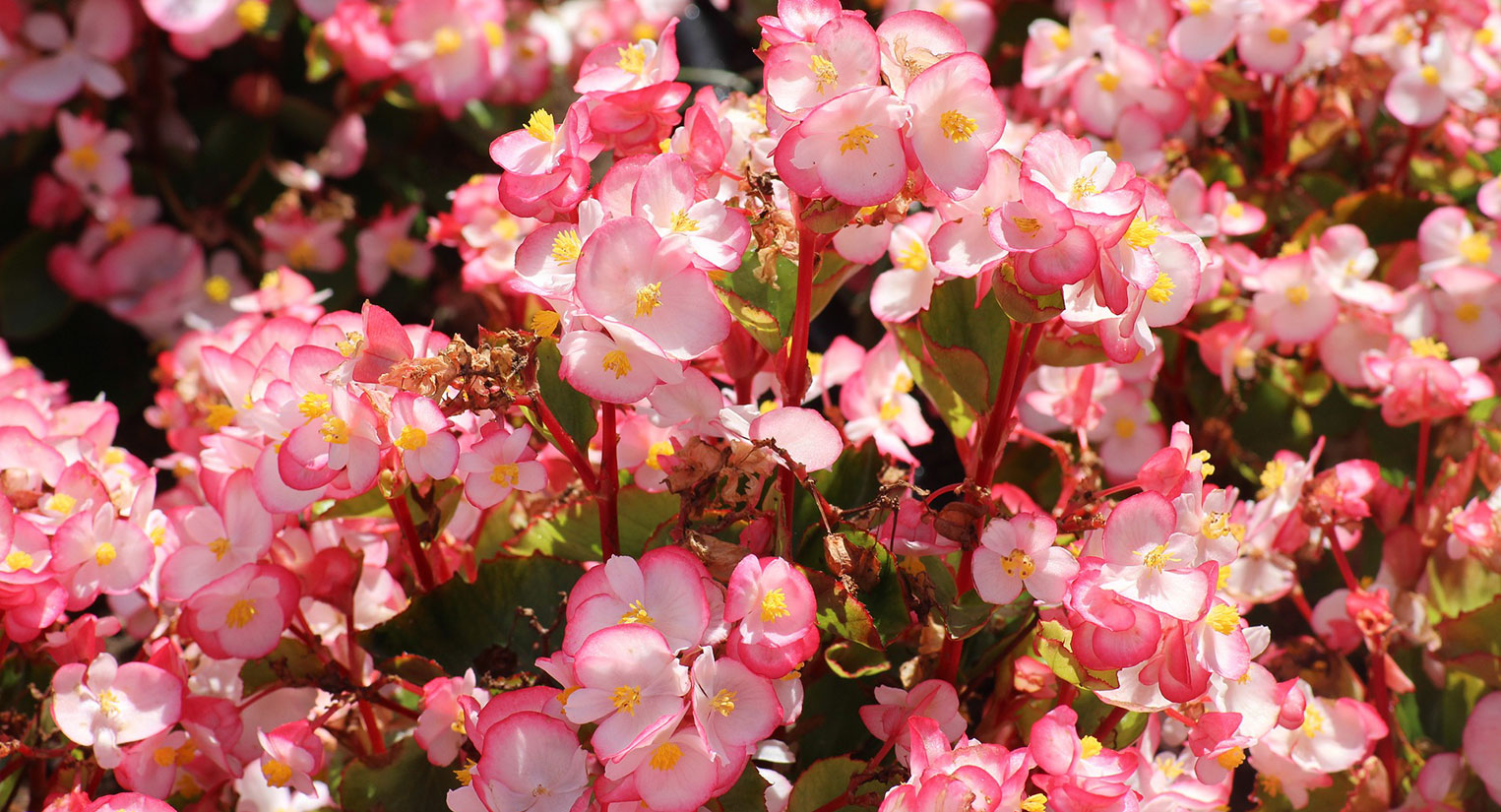 Choose Blooms that Endure
If you want to keep your outdoor area's color vibrant all season, we suggest planting blooms that blossom well into the summer and beyond—providing you with bright tones for a long time. Zinnias are one flowering plant known to endure through heat. They come in shades of red, white, purple, and multi-colored hues, and they also come in miniature and giant varieties. Coneflowers are another excellent choice. These flowers attract butterflies and bees, which are crucial for pollination! Additionally, Vinca is a variety of pinwheel-shaped flowers that can add dainty beauty to your landscape and bloom from early summer until frost.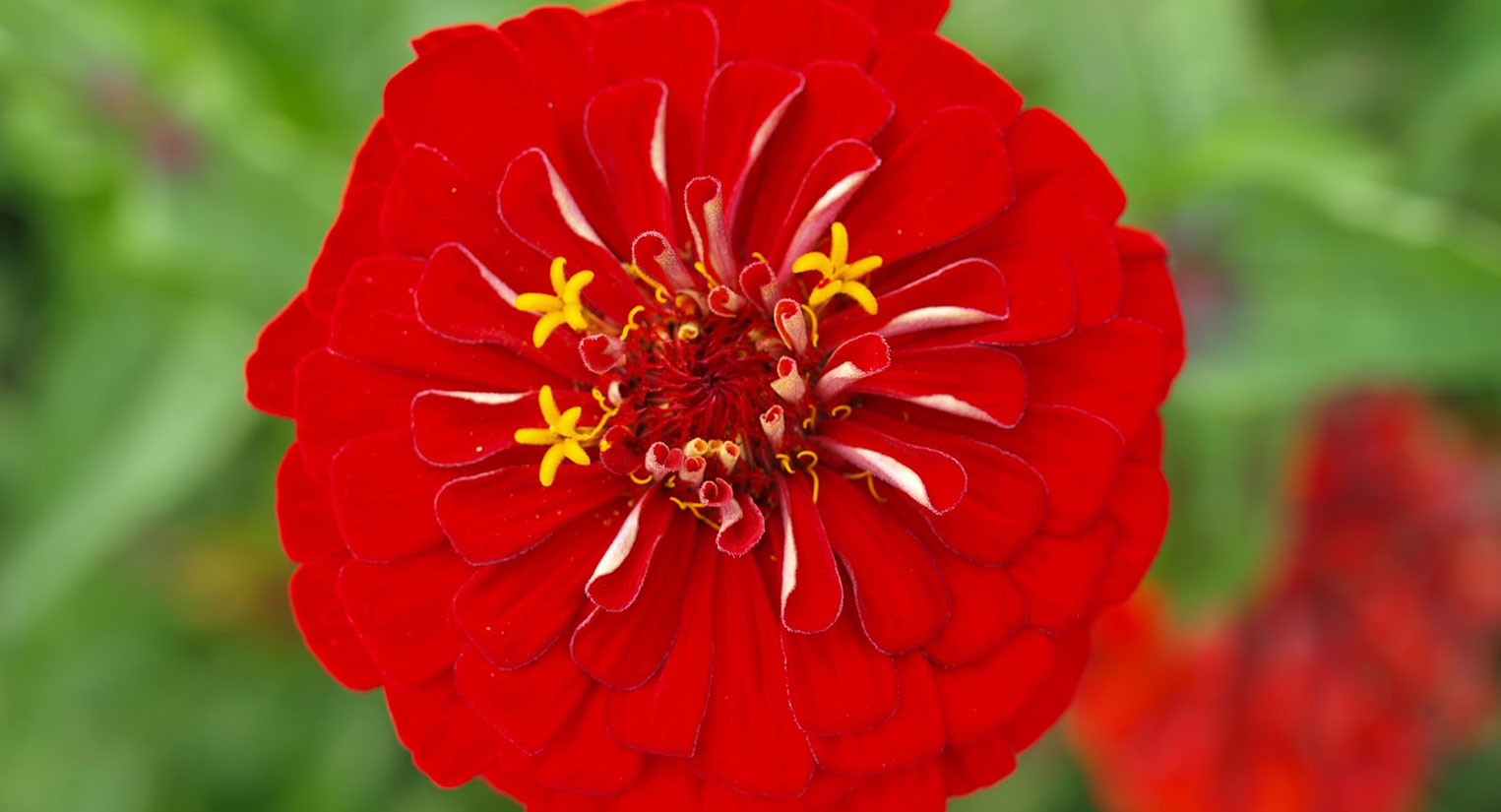 Although colorful blooms undeniably spruce up your landscape, color doesn't have to stop with flowers and foliage! If you're looking to add some color without increasing your landscaping work, our team at Atlantic Landscapes can help you choose materials like planters and pavers to provide pops of color and accentuate your outdoors. We recommend filling large, primary-colored outdoor planters with flowers, greenery, or fairy gardens.
Whether you know exactly which colorful blooms you want to add outside or you have no idea where to start, we would be more than happy to help you enhance your outdoor space with seasonal color. For inspiration, professional landscaping, or a mix of both, contact us at (302) 661-1950 with your spring project needs!