Welcome to
Atlantic Landscapes
Where you can bring your outdoor dreams to reality.
We provide our customers with unparalleled service.
We offer a full range of services for both commercial and residential properties.
We are committed to quality and attention to detail.
We help design, build, and maintain your dream projects.

We're not afraid to get our hands dirty.
At Atlantic Landscapes, we don't shy away from hard work. In fact, we love it! Our diverse team allows us to bring innovative and value-driven solutions to your landscape project. With a drive for the utmost quality, service, and workmanship at our core, we will do what it takes to meet and exceed our clients' expectations.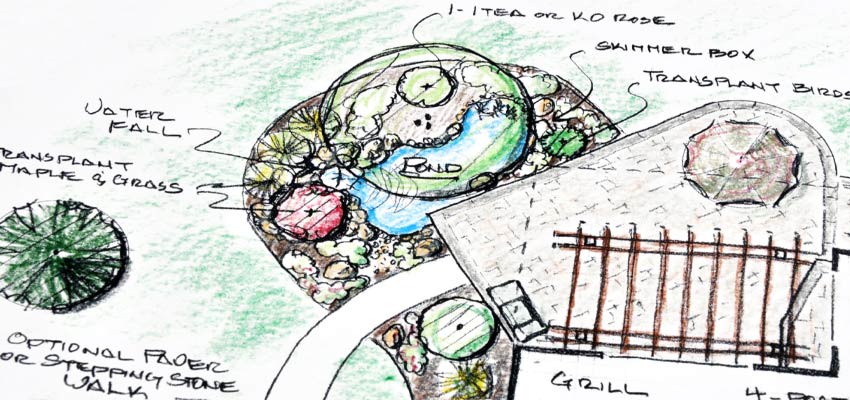 Process is key.
We have ours down to a science.
We use our knowledge and resources to help make your visions come to life.
Design & Build
Our attention-to-detail sets us apart.
No matter the project size and scope, we pay close attention to every detail, from the largest water feature to the smallest flower. We take pride in our dedication to each of our clients and their projects. We approach each of our clients' projects the same way we approach our own properties, with care, precision, and commitment.
We are committed to excellence.
Always meeting or exceeding our clients' expectations, we build relationships through our drive for the highest quality, workmanship, and personal service.
View Our Full Portfolio
We are writing this letter on behalf of Atlantic Landscapes and the fabulous staff working for them. We have had a long-term working relationship with Atlantic and utilize their services at many of our shopping centers for landscaping, lawn maintenance, stormwater, pond maintenance, and snow removal.

Their expertise in all areas, pricing, and quality of work are all qualities we value in our line of business.
Robert W.
DSM Real Estate -
Commercial Developer
Landscape
Lawn Maintenance
Storm Water Maintenance
We have been satisfied Customers of Atlantic Landscapes for nearly 15 years. We love the wide variety of services they offer, the expert advice and the high-quality work from the Atlantic team.
Ann & Ken B.
Hardscape
Irrigation
Landscape
Lawn Maintenance
Lighting
Many vendors have come and gone because their service levels fell over the years or their prices get out of line. I appreciate the fact that your pricing remains competitive and fair, but more importantly, your reliability and attention to detail never wanes. Thanks for delivering on your promises.
Ann R.
Gilpin Management -
Commercial Property Manager
Commercial
Landscape
Lawn Maintenance
View More Testimonials